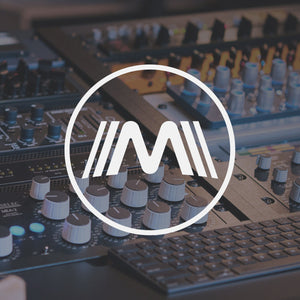 Single Song Mastering
Regular price $80.00 Sale
After submitting your Single Song Mastering info, please upload your unmastered audio file(s) and cover artwork (if available) here. For more information on preparing your files for mastering, check out these audio submission guidelines.

Typical turnaround time for a single song is 1 to 3 days. Please leave a note in the Special Notes section if you have a sharp deadline for having this single song fully completed, including time for any revisions if needed.

If you are planning to release this single song on CD, vinyl, or any other physical formats, please include that in the notes. If it will be released on CD, vinyl, or any other physical formats at a later time with additional songs, that will be addressed at a later time when all the songs are ready and is not relevant now.

Any other useful info in the special notes section is appreciated.
Please carefully listen to and double check the actual mix file being uploaded to be sure that there are no errors, and that it is the correct version for mastering. Submitting a new mix of a song after the initial mastering has started is subject to further billing which is typically $30 to $40 per song.

If for some reason you are truly unhappy with the results and are unable to use or release this single song master, a full refund is available.